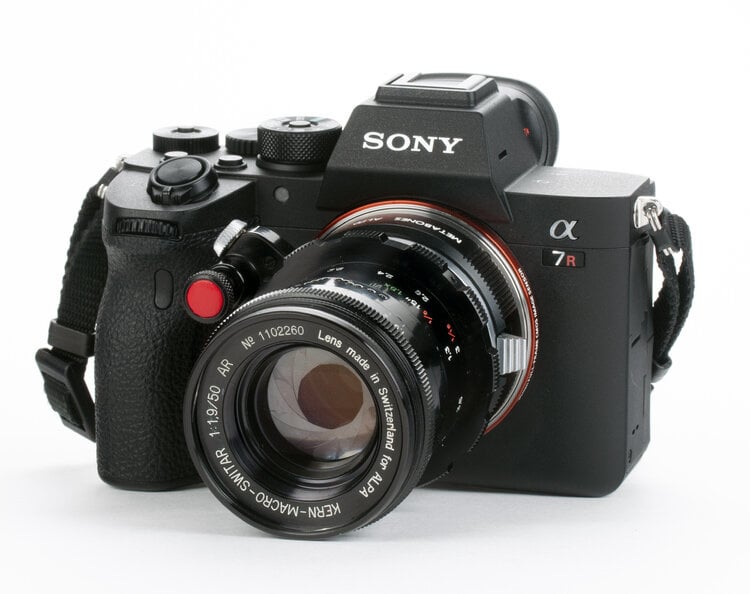 Today I'm going to talk about the Alpa Kern 50mm f/1.9 Macro-Switar. This is a solidly built, Swiss-made lens first produced in 1968 to fit Alpa cameras. If I had to pick just one lens to carry around this would probably be my first choice! I'm primarily using this with a mount adapter on my Sony A7RIV.
One of the first things I noticed was the extreme sharpness, even at the corners. This is a flat-field macro lens, so it also will focus very close without attachments; all the way down to 28cm at 1.8x magnification. It's quite bright, with a maximum aperture of f/1.9. Earlier versions were f/1.8; a tiny bit brighter but optically a bit inferior to the later version. In addition, the f/1.9 version has better multicoating for flare suppression and better contrast. The lens performs very well, even at wide aperture settings. The bokeh is beautiful and smooth. Portraits seem to have a subtle glow with an almost 3D looking separation from the background.
This isn't the fastest lens to focus; in fact to go from minimum to maximum distance you have to rotate the lens almost three times! I found that when photographing dogs or other fast moving things I really have to plan ahead and pre-focus to the approximate distance in order to catch the action. Most images taken with lenses of this vintage need a little Photoshop boost in contrast and color saturation, however these images are good right out of the gate.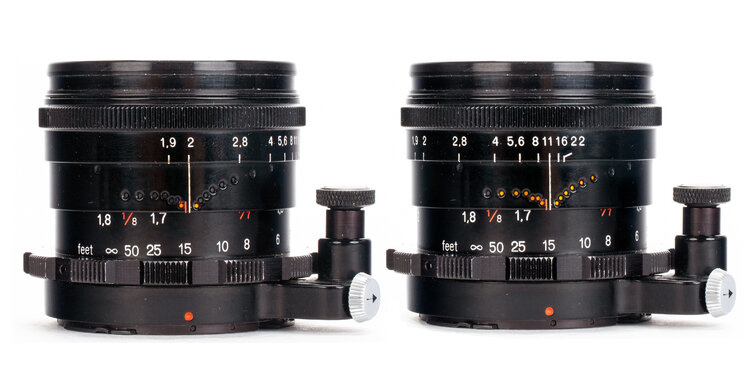 One of the really cool and handy things about this lens is the depth of field scale. Kern called this feature "Visifocus". As you rotate the f-stop ring back and forth orange dots appear and disappear next to the focus scale to show you what range will be in focus. Just weird enough to keep it interesting!