Taika Harigon 58mm f/1.2
This one is definately a rare duck. Super bright lens for it's day, but made for a very unusual mount.
It fits the outer flanges of an Exakta camera. That means it is not the standard Exakta mount, but fits
the extra external mounting flange Exakta made for a relatively few of their larger lenses.
So the bad new is, at least for now there are no off the shelf adapters to let you mount this on your
Sony, Olympus or other mirrorless cameras as they have only the internal mount flanges.
So I did a rather easy conversion of a standard Exakta to Sony E mount adapter. I found a
"parts" Exakta body (not to hard to find!) and removed the lens mount with the external flanges
This required only four screws to be removed. I removed the four screws from the new
Sony adapter,and mounted the old Exakta adapter in it's place by drilling and tapping some new holes.
Total time about 20 minutes. I've lost infinity focus by just a bit but gained almost macro range
close focus; given the nature of the lens I'll take it.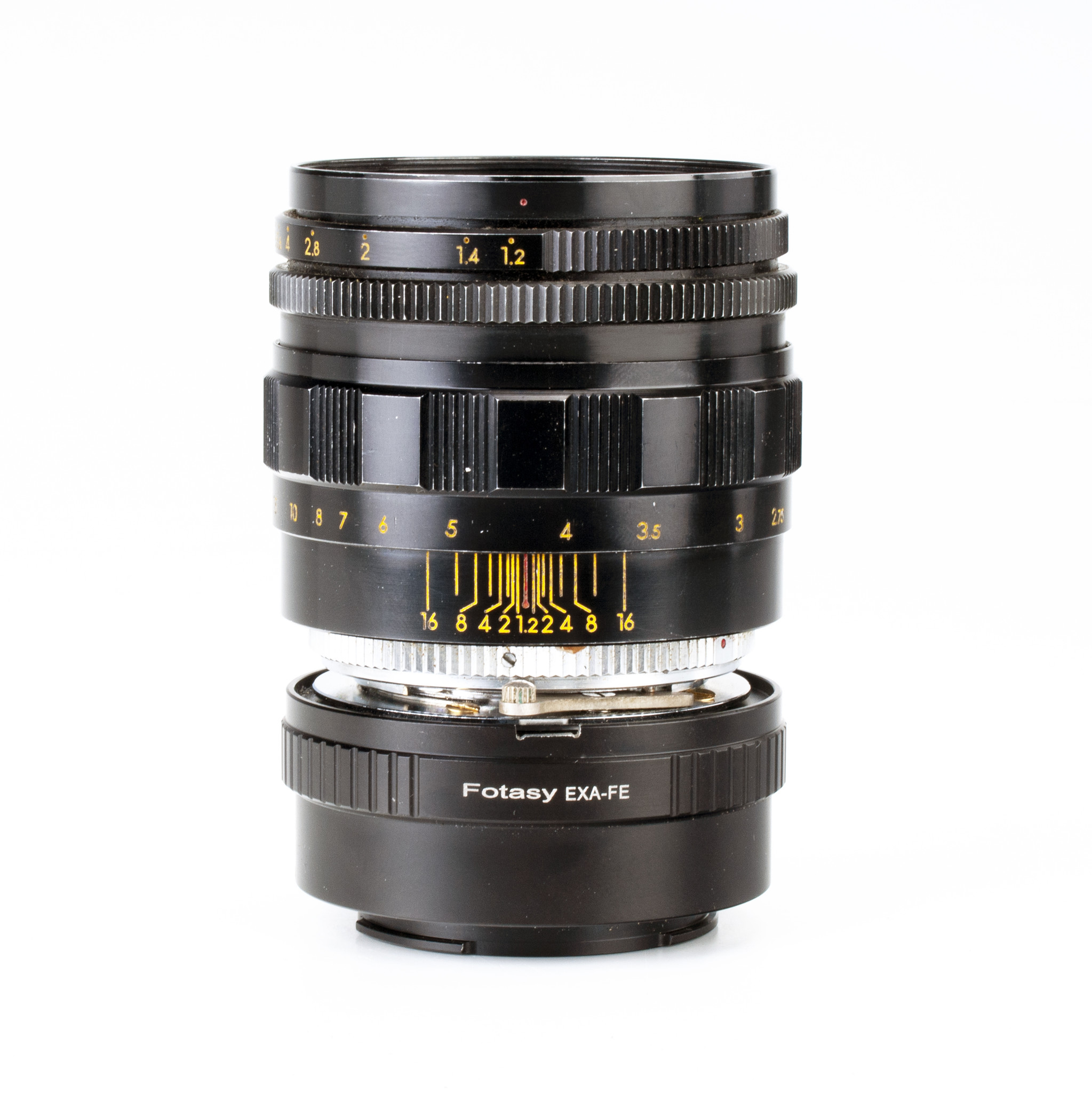 Using the lens was fun; it has a nice, swirly bokeh. The contrast was flatter than most rquiring more
post production corerection than many classic lenses.
I generally hope for crisp focus in the center areas with vintage lenses, but shooting wide-open
I found the Taika to be a bit soft overall. 
Still, it has a beautiful look. The copy I shot has some element seperation that shows a rainbow of colors
from the front, but oddly is invisable looking through the rear of the lens.
Bokehlicious Rating: 6 out of 10